Natural Granite Window Cills
At Natural Stone Industries, we specialise in the highest quality natural-cut granite window cills. Our selection of window cills is available in a range of colours, sizes, and shapes to ensure a perfect fit for your window project. We source our granite from the best quarries around the world and use cutting-edge cutting and polishing techniques to ensure that each window sill is of the highest quality
We offer a variety of natural cut granite window cills in a range of colors and sizes to suit all needs. Our granite window cills are cut from the finest quality stones, ensuring that each cill is high quality and durable. Our selection of natural stone window cills can add an elegant and timeless look to any window, whether you are looking to replace your existing window cills, or add a look of luxury to your windows.

Granite cills provide an aesthetic quality that can create a luxurious finish to any home or building both in a traditional or a contemporary modern style. They can add value to any property and create a high quality appearance without adding any significant cost increase to the overall build. They are extremely low maintenance, durable and last a lifetime.
Bespoke Granite cill options including corner cills, radial units, and angled cills can be produced to order.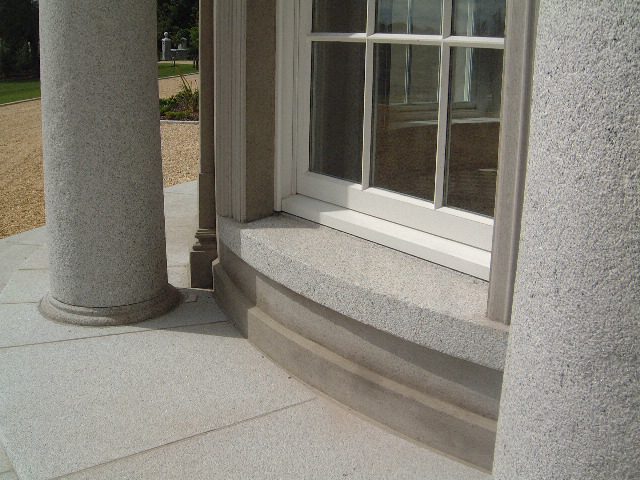 Thank you for your interest in our Natural Stone Industries Stone Window Cills! We'd be happy to provide you with more information or a quote. Please provide us with a few more details, such as the type of project you have in mind, the size and quantity of the stone setts you require.