Stone Industries Granite Kerbs are a natural stone product used for edgings and curbs, made from granite. They come in a variety of shapes and sizes, and can be cut to specific dimensions to suit any landscaping project. Granite Kerbs are extremely durable, and are highly resistant to cracking, warping, and fading. They are an ideal choice for outdoor hardscaping projects, as they require minimal maintenance to keep their attractive appearance.
Granite kerbs are extremely hard wearing and durable and are ideal for driveways, along pathways and garden edges. Due to also having a great slip resistance they are suitable for both private and public applications and add character and a uniqueness to any outdoor space.

We currently carry a number of granite kerb options in both Silver Grey and Desert Sand Granite and they are always in demand.

Granite Kerb Options : Silver Grey Granite, Desert Sand Granite, Clanrye Blue Granite – Pin Kerb only..
Kerb specials such as radius, dropper kerbs and quadrants can be supplied to order and can be sized and finished to match any specification.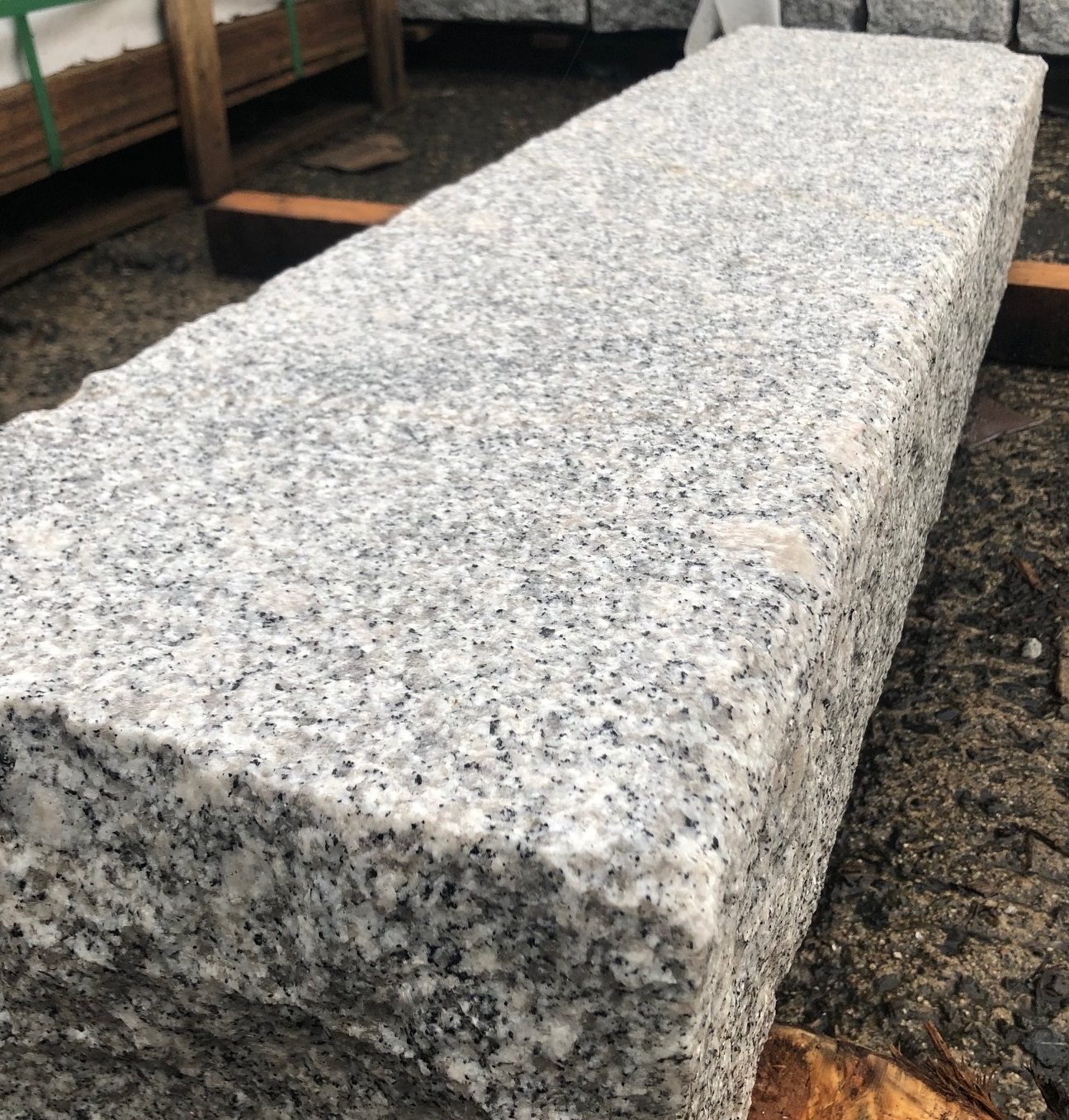 Thank you for your interest in Natural Stone Industries Granite Kerbs. Please provide us with some details about your project and we will be happy to provide you with a quote using the form below.